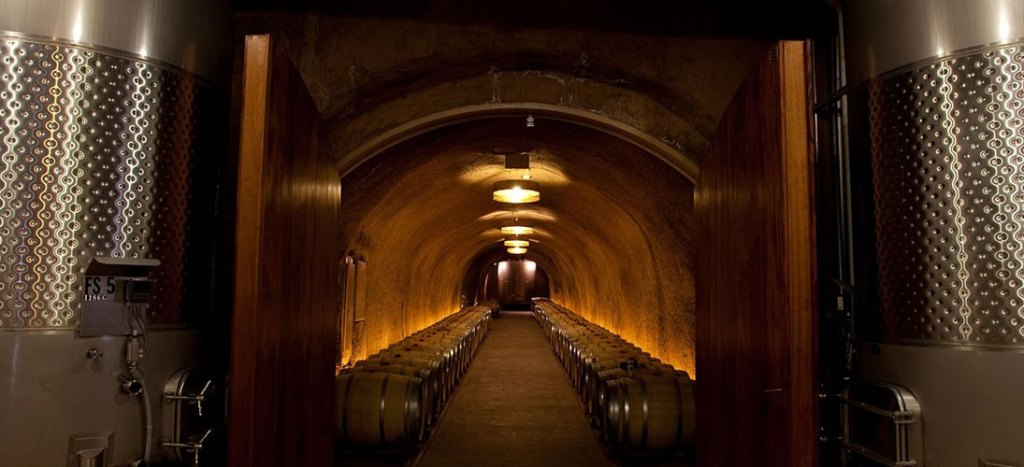 Standard winemaking practices often emphasize playing safe to avoid problems.
---
At Merus we are willing to take chances other larger wineries can't, and we're able to manage our processes so closely that the result is great wine and not catastrophe.
Our long-term relationships with a small group of Napa Valley growers allow us to dictate exacting standards for yield size, pruning, irrigation, and other aspects of winegrowing. In these dozen or so vineyard parcels, some as small as six rows, we monitor development almost grape by grape, waiting to pick until the fruit is at peak ripeness, with fully developed flavors and textures. We pick multiple times over several weeks, even in the smallest parcels, to capture that elusive moment between not quite ready and over-ripe, the moment when each berry reaches optimal concentration and power.
Following gentle destemming, whole-berry fermentation is carried out in our state of the art concrete and stainless steel tanks each of which imparts a different textural quality to the wines. We allow fermentation temperatures to briefly climb higher than standard winery practice, which encourages greater extraction of fruit flavors and velvety tannins but requires extremely close monitoring. The cap on each tank must be pumped over several times a day, in order to precisely control temperature and the progress of fermentation.
Fruit from each picking of each vineyard tract and, within each picking, free-run juice and juice extracted with the press are maintained as separate lots throughout fermentation and barrel aging. Press lots are kept separate as well. Each wine lot is paired with a specific new French oak barrel whose qualities we calculate will best contribute to the wine's flavor and texture.
Following malolactic fermentation, the wine ages in barrel in our humidity and dedicated, temperature-controlled caves until it is time to determine which lots belong in the vintage blend. Only those with the most outstanding flavor profile—usually little more than half the total—are selected for the final Merus assemblage.