From the start Merus proved that grand architecture or expensive tools were less crucial to fine winemaking than passion and dedication.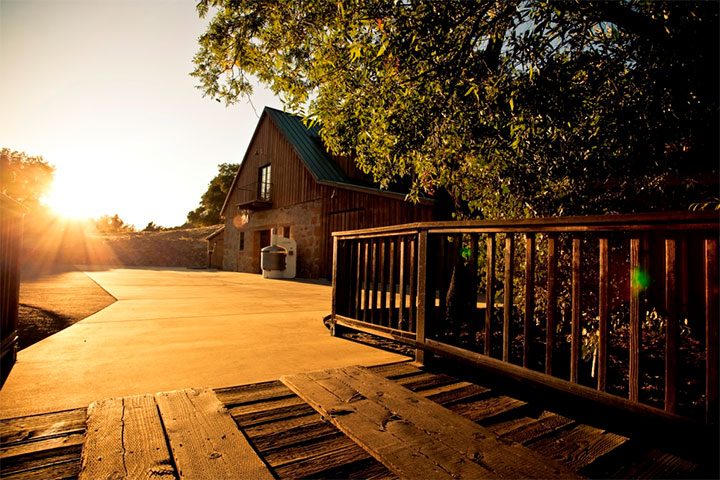 The passion and dedication remain, but now we're supported by facilities entirely geared to production of singularly oustanding wine.
Merus began as the quintessential "garage wine," made by Merus founders Erika J. Gottl and Mark Herold in the two-car garage behind their home in the town of Napa. The wine won international renown starting with its first vintage in 1998, but the garage imposed serious limitations. The very hands-on Merus winemaking regimen was cramped by lack of space, wine storage had to be outsourced, and legal restrictions barred visitors or tastings.
When William Foley brought Merus into his Foley Family Wines group at the end of 2007, one of his first goals was to find a Napa Valley winery site worthy of the brand. A few months later he acquired a historic ranch tucked into a canyon on the east side of the valley. One of Napa's fabled "ghost wineries," it had been abandoned in the wake of Prohibition and only recently brought back to life.
Now the fully updated winery includes custom-made winemaking equipment and 7,000 square feet of caves for barrel storage. The winery's new tasting salon and a second tasting area in the caves were stunningly renovated by Merus co-founder Erika Gottl's Amsterdam-based UXUS design consultancy.
Because our production is so restricted, the winery and its tasting salon are closed to the general public and may only be visited by invitation.